24/7 Commercial Refrigerator Repair Anywhere in San Jose
We're the Commercial Appliance Repair pro's in San Jose to trust with repairing your commercial refrigerator. All of our Expert refrigeration technicians are trained to work on any Commercial Refrigerator and we can repair as well as service any model or type commercial refrigerator including, industrial refrigeration units and wine refrigerators 24 hours a day.
We also specialize in all major brands including True, Haier, Universal, Arctic Air, Kool-It, Turbo Air, Avantco and many more! Our seasoned techs can even fix antique Westinghouse freezers as well as those old Classic Coke soda machines.  With us- one call will handle it all.
Additionally, many of our repair techs are also certified with the EPA. This is important for maintaining the law's strict guidelines for sanitary storage measures and ensuring the safety of your customers. In fact, we go above and beyond many of the state's minimums to always ensure the best service possible. We will double and triple check that your commercial freezer is reaching the proper temperature to ensure that your foods always taste fresh.
We Warranty AND Guarantee ALL of Our Replacement Parts as well as Labor When We Work on Your Refrigerator
We're Open 24-7 so Please Feel Free to Contact us Anytime- We Can Repair Your Freezer and Save Your Food!
Reserve a Commercial Repair Tech Now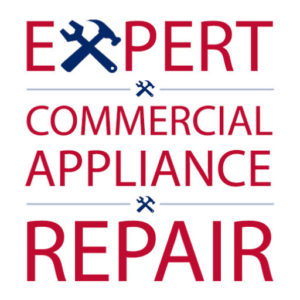 The Best Commercial Refrigerator Repair Techs in San Jose
As fellow small business owners, we know what it is like to have a vital piece of your operations down. You can trust us to get to your restaurant, bar or business fast and on the same day. Your customers expect only the freshest of produce and best tasting meats so, let our expert repairmen ensure, your food stock always stays fresh with the right temperature. If your refrigeration unit has gone kaput we often times dispatch many of our techs within the hour and to anywhere in San Jose or the South Bay Area.
Our Experts are the repairmen to call if the others guys cannot figure it out or if they are telling you that you will have to wait for two weeks on replacement parts (crippling your restaurant and business). We carry many of the leading replacement parts for most commercial Refrigerators.
From Freon and Compressors- We Have The Freezer Replacement Part Needed for Fast Repair Services or Can Order it ASAP
Many of Our Repair Techs are Certified with The EPA and We ONLY Use Environmentally Safe Repair Methods and Parts
From Redwood City to Los Gatos- We Cover All of San Jose (408) 652-8043