Manitowoc Refrigeration Repair San Jose
Manitowoc Commercial Freezer and Refrigerator Repair
We're the Manitowoc Commercial Appliance Repair pro's for San Jose. All of our Expert refrigeration technicians are specifically trained to work on Manitowoc Commercial Appliances and we can repair as well as service any model or Manitowoc commercial ice machine or under-counter ice maker 24/7 and anywhere in San Jose.
Manitowoc is one of the most recognized names for commercial refrigeration units and ice makers in the industry. As one of the top selling American brands it is fairly easy to repair (especially when compared to certain European models) and its always an easy fix for our master repair technicians. In fact, its one of the first brands you learn as a commercial repair tech.
We carry many of the leading replacement parts for Manitowoc no matter the model or era (Manitowoc Ice Machines can last up to 35 years or more). All of our commercial appliance repair technicians have a minimum of 15+ years of experience and we never walk away from any ice machine. Our master repair techs will ensure your unit is sanitary and that the ice and water it is producing is safe for consumption. If you have a Manitowoc Commercial Appliance that needs to be repaired then, call our Experts. We definitely know how to repair your refrigeration unit or ice maker.
Whether Your Manitowoc Ice Machine is About to be an Antique or If it is a New Model- We can Repair It!
We're Open 24-7 so Please Feel Free to Contact us Anytime! 408-652-8043 We're The Repairmen who can Safely repair your oven!
Reserve a Commercial Repair Tech Now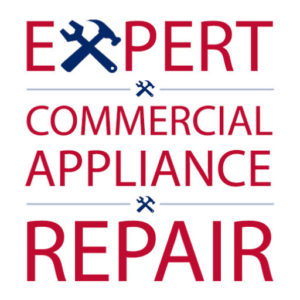 The Best Refrigerator & Freezer Repair Techs in San Jose
As fellow small business owners, we know what it is like to have a vital piece of your operations down. You can trust us to get to your restaurant, bar or business fast and on the same day. We often times dispatch many of our techs within the hour! Our master repair techs will have your kitchen's commercial oven baking again and in no time.
Our Experts are the repairmen to call if the others guys cannot figure it out or if they are telling you that you will have to wait for two weeks (crippling your restaurant and business). We carry many of the leading replacement including for European, Korean and Japanese brands. We're the one's to call if you have an import commercial oven or stove (408) 652-8043
From Relays and Switches to Freon and Compressors- We Have The Manitowoc Replacement Part Needed for Fast Repair Services
Many of Our Repair Techs are Certified with The EPA and We ONLY Use Environmentally Safe Repair Methods and Parts